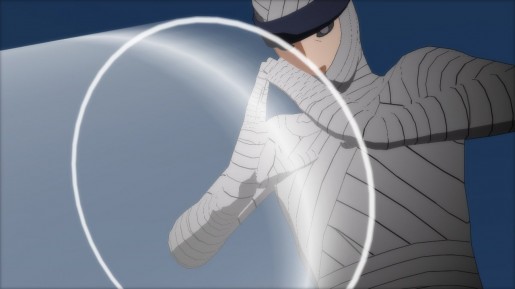 Naruto Shippuden: Ultimate Ninja Storm Revolution is the next entry in the Naruto video game series on both PlayStation 3 and Xbox 360. With the game coming this year, Namco Bandai has revealed four new fighters that you can use in the game as well as a new technique.
The four newly unveiled characters for the game are as follows:
-The Second Mizukage and his deadly Water Pistol Jutsu
-The Second Tsuchikage with his unique Particle Style
-The Third Raikage, a legendary Kage, considered as one of the fastest and most powerful men Earth has ever seen.
-Gaara's father, the Fourth Kazekage, and his ability to control gold dust.
The new technique is known as the Combination Ultimate Jutsu technique, which brings back Kakashi's former Team 7 members Naruto, Sasuke, and Sakura together to to overwhelm opponents. Some images were also released for the game that you can see below.