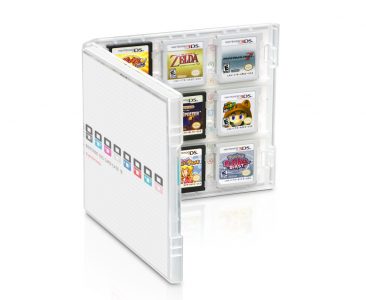 Club Nintendo has been pretty well known for having the best rewards sell out very quickly and now one of the most wanted rewards is back available, at least for now. The Nintendo 3DS Game Card Cases are now available for 400 coins, with the option of either a The Legend of Zelda case or an Animal Crossing case.
These Game Card Cases are a very simple way to hold your 3DS or DS cartridges in what looks like a 3DS game case. On top of The Legend of Zelda and Animal Crossing themed covers for the cases, each one includes two other double-sided covers that are Mario and overall Nintendo themed. Each game case can hold up to 18 cartridges, so you will be set with one of these likely.
Don't miss out on this reward as these always sell out fast!