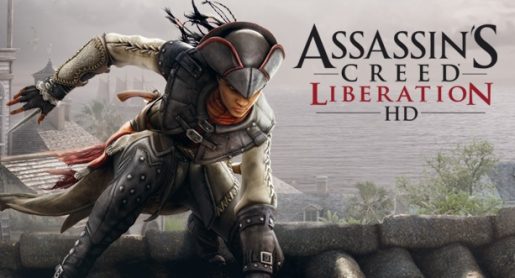 The Assassin's Creed series has become Ubisoft's bread and butter in recent years with at least an annual release coming every single year. In the fall of 2012, Assassin's Creed III was released to consoles, but that wasn't all, as Assassin's Creed III: Liberation was also released as an exclusive for the PlayStation Vita. With the PlayStation Vita not having penetrated the market as well as Sony has hoped so far, many gamers were left out to dry with this entry in the series. However, that has changed as an HD port of the game has been released with Assassin's Creed: Liberation HD, which just arrived as a digital download on PlayStation 3, Xbox 360, and PC.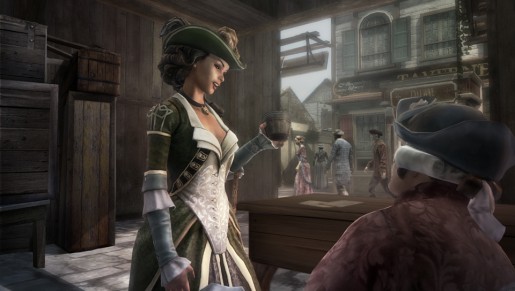 Assassin's Creed: Liberation HD, as with the original, gives you control of the very feisty Aveline de Grandpré. Aveline is of both French and African heritage, due to a wealthy French merchant father and a slave mother. However, her mother disappears at a young age and she is taken in by her father and stepmother. Unlike past games where we follow a descendant of Desmond Miles, we get the opportunity to follow someone completely new this time around, in which you will have to find out how she ties in for yourself, so as not to spoil. As the first female protagonist in the series, Aveline pales in comparison to characters like Ezio, but her story still has enough intrigue and twists to keep you interested most of the time.
One of the biggest flaws of the game, a result of it initially being a portable title, is that the game feels too fragmented most of the time. In the mainline games in the series, you will see memories play through and find yourself moving to the next by traveling around. Assassin's Creed: Liberation HD transitions way too quickly between each of these memories, often automatically moving you from one to the next. It takes away some of the natural flow that the past games have, with it being even more evident while playing on a console, where you might be in for longer gaming sessions than on the portable. This also hinders the character development of Aveline as the constant jumps make it hard for you to really get to know her at times.
When you first start up the game, you will quickly be able to tell that this is an entry in the Assassin's Creed series from the location styles, the dialogue, and of course the gameplay. The combat featured in Assassin's Creed: Liberation HD is exactly what you are used to if you've played a single game in the series, so it should not take you long to get the hang of what to do. As with pretty much every game in the franchise, counters are vital to your survival, and that is one of the first things you will learn in the game. If you are not an expert at counter kills, you will not last very long while playing this game.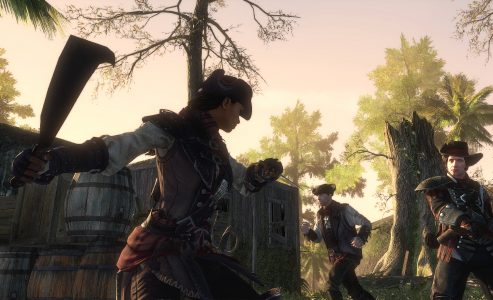 Liberation shook things up by implementing an element not seen in the main series, a three persona system. This allows you to switch back and forth between three different costume types for Aveline: Assassin, Slave, and Lady. Each one of these personas allow for different levels of gameplay. The Assassin persona is what you expect from past games in the series, where you can free run and fight easily, but it comes at the cost of having a very high notoriety that can only be reduced by bribing magistrates. This is overall the most fun persona if you just like to run around and kill whatever is in your way, but a lot of missions force you away from it too often.
Assassin's Creed: Liberation HD Review

,