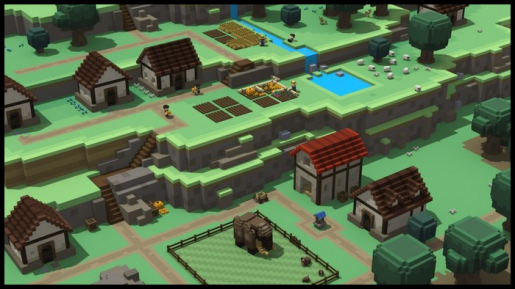 Stonehearth Alpha 1 has just been released before the end of the year adding to the awesomeness of 2013.
On the final day of the year, or penultimate day depending on time zones, the Alpha has finally been released to most who pledged during the Kickstarter. Members of the crowd funding website who backed the $30 tier or up now have access to the Alpha build. While not offering much content the first release shows the promise of the full title. The game can be downloaded via Steam or the Humble Bundle page accessed from players accounts. Currently in Alpha 1 players can:
• Basic item crafting, with our first profession: the Carpenter
• Harvesting resources (wood, berries, etc) and storing them in stockpiles
• Your citizens will sleep when they get sleepy, build fires when they are cold, and eat when they are hungry (if you have harvested some berries!)
• Basic construction of fences, walls and houses. A known, high-priority bug is currently preventing house roofs from being finished.
• Lots of new exciting new crash bugs, animation glitches, and UI annoyances, and more!
For those of you with no idea what Stonehearth is here is the Alpha introduction video from Radiant Entertainment.