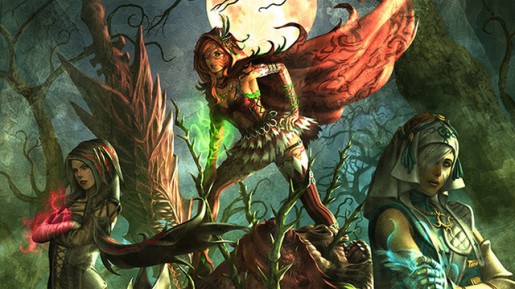 Sony has announced today that Soul Sacrifice Delta for the PS Vita will be coming to the PlayStation Store on December 12th.
Ahead of its March release date in Japan, gamers who are curious to know as to what kind of changes Delta will have over its predecessor, you can give the demo a try from next week. Within the demo, players will have an opportunity to battle monsters like the low class "Fairy", and the humanoid "Snow White" and "Red Riding Hood". In addition, ad-hoc and online co-op will be supported within the demo.
Those who are looking forward to get the game on March should make sure to keep the save data as in-game items will be unlocked. So far, Soul Sacrifice Delta is only for Japan but hopefully, SCEA will bring it here in North Amreica.