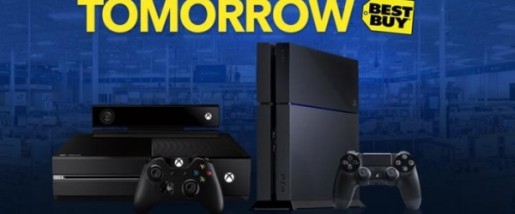 If you are one of those people who still can't buy either an Xbox One or PS4 in North America, Best Buy will be stocking both of them starting from December 8th.
Their twitter page revealed a picture indicating the Xbox One and PS4 will be available in stores tomorrow. Those who are hoping to get them should definitely check their local Best Buy stores tomorrow for a chance to get one before Christmas. With such limited stock, I suspect that in-store pick up will not be possible.
For more information on both consoles, check out our PS4 Launch Coverage hub and our Xbox One launch coverage hub where you will find our reviews, and other coverage for both consoles.