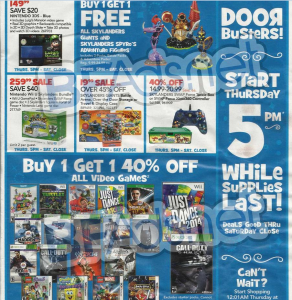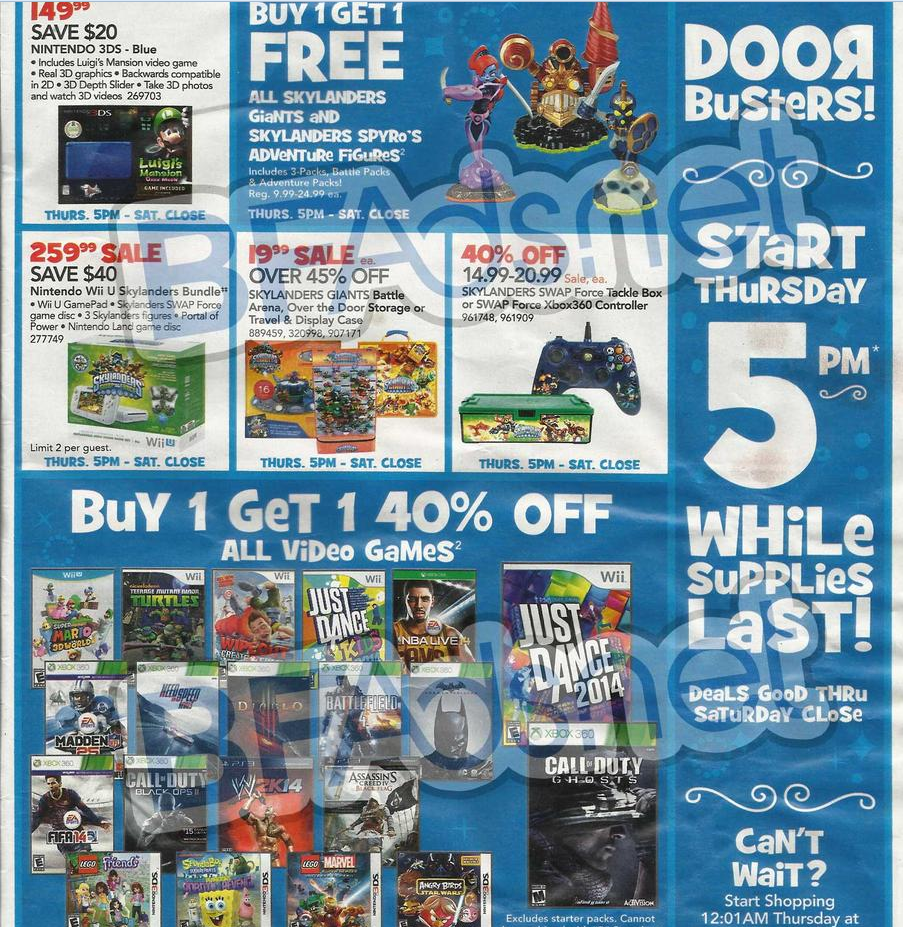 It's that magical time of year. No, I'm not talking about the holiday season, though that is one of my favorite times of the year. It's nearing Black Friday, so all of the ads are beginning to leak ahead of the biggest shopping day of the year. And what kind of site would we be if we weren't going to help you to find great gaming deals on that day?
Today, thanks to BFads.net, we have scans of the Toys R Us flyer for Black Friday. The sale that is likely to attract the most attention is their Buy 1 Get 1 40% off on all video games, which could be very useful with new games for both the PlayStation 4 and Xbox One. On the cheaper end of games, they will be having their $14.99 and $19.99 "R" Superbuy video games at Buy 1 Get 1 for $1. This actually has some decent games on the list, so it's worth checking out.
There will also be a new 250 GB PlayStation 3 bundle for only $199.99 that also comes with two very recent games in The Last of Us and Batman: Arkham Origins. With the lack of backwards compatibility on the new PlayStation 4, this is a great deal to pick up a PlayStation 3 with two very good games.
There are many other sales as well, so check out the three pages of gaming ads for Black Friday at Toys R Us in the gallery below.