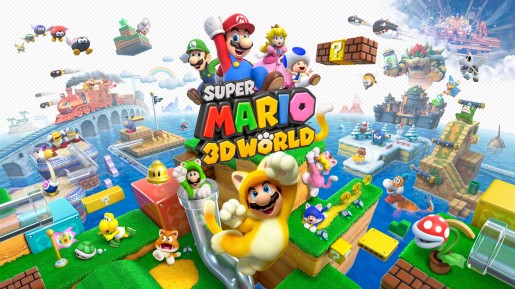 When thinking about video games, there is really no one character or franchise that is more synonymous with the industry than Mario. From his debut as Jumpman in the arcade classic Donkey Kong in 1981, Mario has been featured in an abundance of different titles and gaming genres over the decades. Unlike many other gaming characters, Mario has not strayed too far from his roots with the same familiar look and tone over the years that is unmistakable to the masses. This time around, Nintendo chose to build upon the already fun Super Mario 3D Land for the Nintendo 3DS, with an even grander adventure that can compete easily with the best games of 2013 in Super Mario 3D World for the Nintendo Wii U.
Considering how long the franchise has been around, you would think that the 3D Mario series would possibly start to get stale, but if anything, the games have gotten even better as the years have gone on by with even the least acclaimed, Super Mario Sunshine, still being an underrated gem. If you already read my hands-on preview with Super Mario 3D World, you will know how much I absolutely adored the first two worlds in the game, and that love fest did not end there. This game is probably the most visually stunning title so far on the Wii U overall with a wonderful cartoony style in the menus but a beautiful presentation throughout the rest of the game. Mario has never looked quite so good prior to his jump to high definition.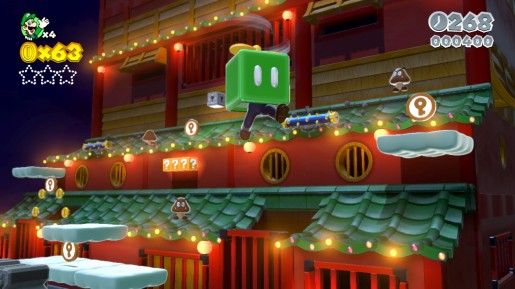 From day one, Mario has been known for its smooth and fluid platforming action and the latest iteration does not disappoint. The controls are a breeze to learn, especially for series veterans, but there is one new mechanic that I absolutely loved, different running speeds. Mario has always had the ability to run by holding down a certain button, but Super Mario 3D World turns that mechanic upside down with you still being able to have the normal walking and running speeds, but also getting a faster boosted run that occurs after you are running around for a few seconds. Beyond the obvious faster movement, this also allows for longer jumps, which helps immensely when trying to land on the top of the flagpole to earn the gold flags on each stage. The faster speed can make some stages a little difficult as you will be more inclined to try and speed through them, but the good far outweighs the bad in this situation.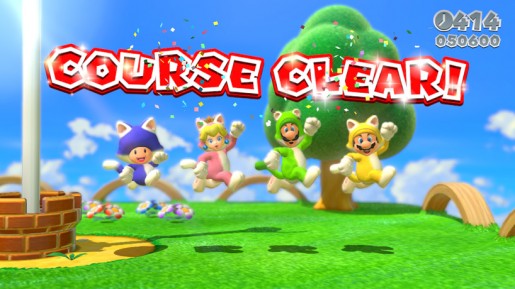 Super Mario 3D World harks back to one of the stranger titles in the mainline series, the US version of Super Mario Bros. 2. Like Super Mario Bros. 2, Super Mario 3D World game gave you the ability to pick between one of four different characters: Mario, Luigi, Peach, and Toad, each with their own strengths and weaknesses. Mario is the most well-rounded option as he is pretty much in the middle in all categories. Luigi jumps higher, but has less traction, which can get tricky in some stages. Peach is the most unique due to her ability to hover in mid-air for a few seconds, but has less overall speed. Toad is the fastest of the four choices, but has the shortest jump. There is also an unlockable fifth playable character, but I will let you discover that one for yourselves, so as not to ruin it.
From the day that Super Mario 3D World was introduced, we knew that power-ups would once again play a major role, specifically the much publicized Cat Suit. The costume is cute as can be, but it is also very handy as well. You are instantly given a claw attack to take down enemies on the ground and in air, but also the ability to climb up walls for limited periods of time. Throughout the game, the Cat Suit power-up is by far your most useful, especially when collecting Green Stars and stamps.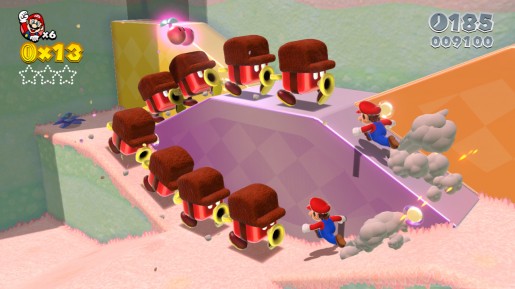 While the Cat Suit power-up is a breeze to master, the other new power-up in the game is not quite so easy, the Double Cherry. This power-up allows you to clone yourself into multiples of whichever character you are using with one being added for each Double Cherry you find. More than using this power-up to help defeat enemies or advance through stages is using it to access Green Stars or stamps through special platforms that will not move unless you have at least that many doubles. There are of course many classics such as the Fire Flower and Tanooki Leaf, with the return of Boomerang Mario from Super Mario 3D Land as well.
Super Mario 3D World Review

,