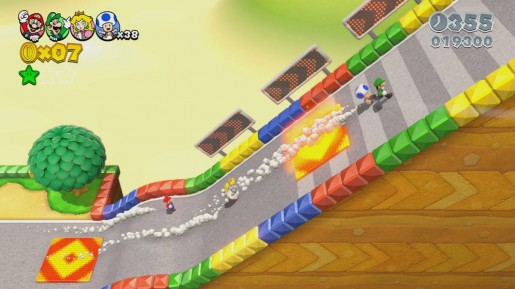 The Mario series has always been known for its variety of different levels, especially in its 3D adventures. While the game has similar themes as always with desert and ice themed worlds, the levels themselves never ceased to amaze me. The recent Sonic: Lost World was plagued by repetition in its level design to where it felt like you were playing the same levels over and over again. Some of the levels may look similar on the surface, but there are so many different nuances to them that set them apart from one another. There are also the levels that are completely different from most every other level in the game, such as World 3-6 Mount Must Dash. This unique level is a speed run type stage in single player, but can actually be done like a race in multiplayer, with even a remix of the theme from classic Super Mario Kart for Super Nintendo theme during the entire level.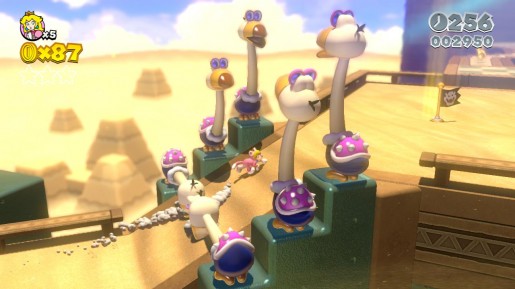 As I mentioned in my hands-on preview before, Super Mario 3D World introduces the first multiplayer that I truly enjoyed in a Mario platformer. When the concept of multiplayer was introduced in New Super Mario Bros. Wii and later included in New Super Mario Bros. Wii U, there was just something always wrong about it to me. Due to the 2D plane, I just never enjoyed playing with other people as it seemed like everyone got in the way of the others, which could cause a good bit of frustration, even with only two players. As a result, I never thought I would enjoy true multiplayer in a Mario platformer. However, Super Mario 3D World has changed my tune immensely by providing one of my favorite multiplayer experiences in quite awhile, for any system.
In comparison to the cramped spaces found in the New Super Mario Bros. series, the 3D plane in this game allows for each individual player to actually feel like they are playing a role in the game, rather than watching the lead player destroy every enemy. There is a level of competition with the scoring leader getting a crown to wear on the subsequent stage, but you can just as easily choose to work together and just ignore the competition side of it. The only thing that could have made this better would have been online multiplayer, but with the number of stages, not including that feature is pretty understandable.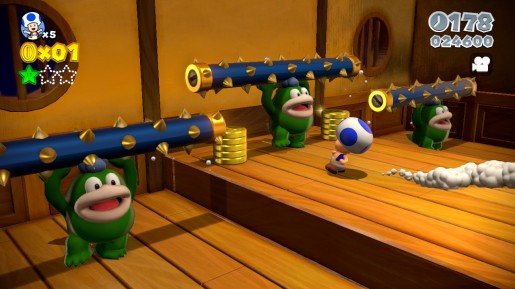 Coming off of the orchestral soundtrack found in the Super Mario Galaxy games, Super Mario 3D World once again had a lot to live up to, but this time around, Nintendo chose to take a different route. The music throughout the game is just pleasing to your ears with so many classic songs being remixed for this title. As I mentioned before, a track from Super Mario Kart is used along with so many others. You will even catch a little surprise from another Nintendo franchise in a post-game level that I won't spoil for you. This is just one of those soundtracks that you will never grow tired of listening to at all.
Super Mario 3D World is a fairly easy game at times, but does ramp up the difficulty enough to keep you on your toes, especially when attempting to collect every Green Star and stamp in the game. There will always be some stages that are more frustrating than others, but I never truly got fed up with a stage at any point. For the "completionists", the game gets a good deal tougher once you complete the main game, which also happened with the game's predecessor, Super Mario 3D Land. With a combination of the difficulty and collectibles, you will be kept busy by this game for quite a while.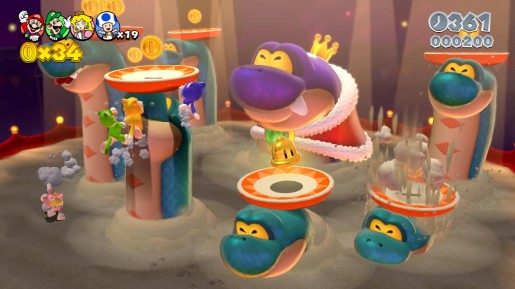 There really was only one knock I could find on this game at all and that was the ease and quickness of the boss battles. The battles themselves were quite fun and well designed, but pretty much every single one could be taken down in only three hits. Just about the only example I can think of that didn't were the fights against Bowser in his car, but if you land direct hits, he can also be defeated with only three hits. Considering the game gets a little more difficult at the game continues onward, it was a little disappointing that the boss battles didn't grow in size and length alongside them.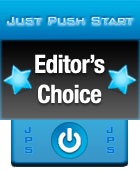 Super Mario 3D World successfully takes elements of past Mario titles and culminates into one of the best experiences of the year. I honestly cannot sing enough praises for this game as I loved pretty much every second of it. When the only knock on a game is that a boss battle is too short, you are in pretty good shape overall. From the new power-ups to the level design and music, Super Mario 3D World is the best game I've played this year easily.
[Editor's Note: Super Mario 3D World was reviewed on the Nintendo Wii U. The game was provided to us by the publisher for review purposes.]
Super Mario 3D World Review

,