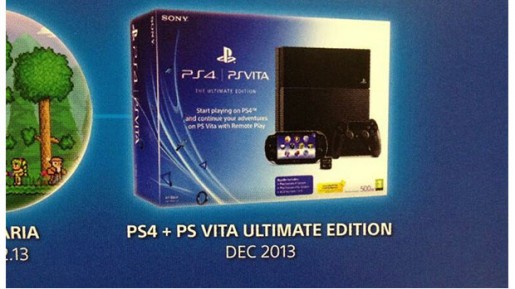 Sony might be planning to release a huge bundle containing a PS4 and PS Vita.
MCV has reported that Sony will be releasing an "Ultimate Bundle" that includes a PS4 and PS Vita. They plan on releasing the bundle just in time for Christmas.
It's unknown how much it will cost and this report was for the UK only as well. I'm sure Sony will be planning to release the PS4/PS Vita bundle in other markets too. The PS Vita is in need of a boost and a PS4 bundle will do just that.
Hopefully an official announcement on this "Ultimate Bundle" will be made by Sony very soon.