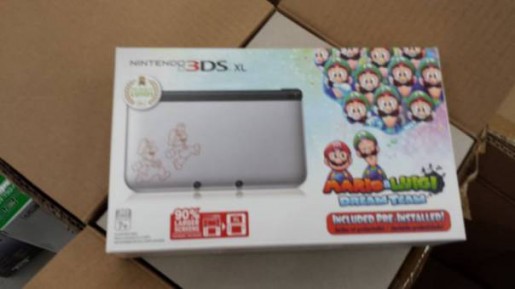 One of the readers over at GoNintendo has snapped up a picture of what appears to be Nintendo's next special edition 3DS XL.
The silver-motif 3DS XL features both Mario and Luigi in their traditional run-and-jump poses from the original NES titles but also comes with a complimentary copy of Mario & Luigi: Dream Team, pre-installed on the SD card inside. This would be a welcome addition to the other selection of limited-edition 3DS XL consoles, which is set to include a gold Triforce bundle with A Link Between Worlds next week.
The Mario and Luigi 3DS XL is dated for a December 2nd release. While no pricing has been established yet, anticipate seeing it release for $200-220 as per the norm for special edition 3DS XL systems in the US.