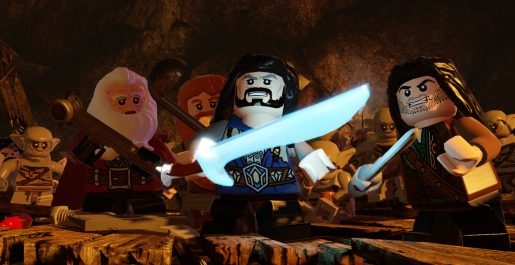 Warner Bros. finally confirmed today that LEGO The Hobbit is real and it's coming this Spring 2014 to various platforms.
LEGO The Hobbit will be based on the first two films of the Hobbit Trilogy, The Hobbit: An Unexpected Journey and the upcoming The Hobbit: Desolation of Smaug. Players who will pick up this game on Spring 2014 will do quests throughout Middle-Earth, joining Bilbo Baggins, Gandalf the Gray, and Thorin Oakenshield and Company in their exciting adventures toward the Dwarven Kingdom of Erebor.
Gamers who are excited for this game will be pleased to know that they will be able to control several characters in this game like Bilbo Baggins, Gandalf and all of his dwarves – along with their unique abilities. Those who have watched or will watch the movies will see some familiar locations that will give some sort of nostalgia as you play through the game.
LEGO The Hobbit will be available on all platforms on Spring 2014.