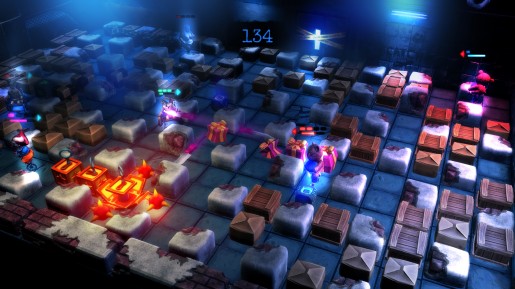 Bloober Team released today a handful of new screenshots for the PS4-exclusive, Basement Crawl.
The new screenshots that Bloober Team released today will give PS4 players a glimpse of some its levels. According to Bloober, Basement Crawl will include four and eight-player multiplayer modes, and has basement crawlers setting traps for their enemies. If you love Bomberman, then you'll definitely want to check this game out when it releases later this year.
Bloober Team's Basement Crawl is an awesome mash-up of strategy, action and skill that harkens back to the days of classic Bomberman while immersing the player in a chillingly macabre setting. This multiplayer-focused game brings great imagery, unique challenges, multiplayer showdowns and more to PS4 owners, and is the first must-have post-launch download for the new system.
Basement Crawl will be coming exclusively to the PS4 "very soon". For now, check out the new screenshots: