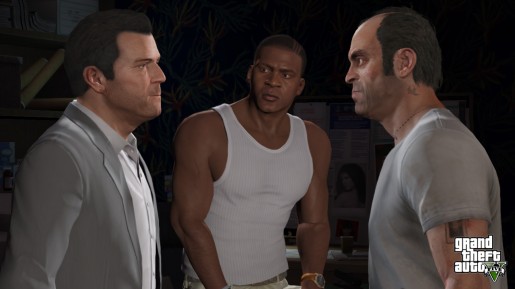 The voice actor of Franklin from GTA V has revealed he's working with the voice actor of CJ in San Andreas.
IGN has reported that during the New York Comic-Con, Shawn "Solo" Fonteno (Franklin from GTA V) dropped a hint that could mean some future DLC for the game is on its way.
During a discussion panel, Fonteno revealed he's working on a project with Young Malay who voiced Carl "CJ" Johnson in San Andreas. When quizzed about what his "project" was, Fonteno dodged the question and went to talk about something else.
Hopefully this means some cool DLC for GTA V is on its way. After all, it will be cool to see CJ's return in the GTA universe.