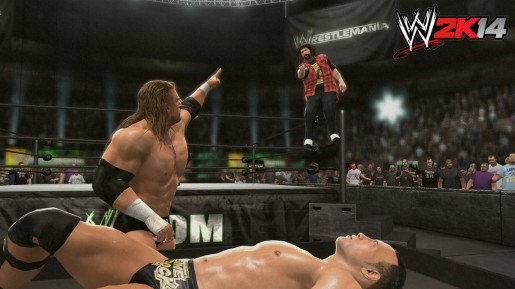 2K Games has uploaded WWE 2K14 videos for Triple H (Retro) and Brodus Clay.
Triple H (Retro) was in the matches for WrestleMania 2000, WrestleMania X-8, WrestleMania XXIV, WrestleMania 25 and WrestleMania XXVIII. He is also in WrestleMania 29 but this is the "new" Triple H with the haircut he got last year. Brodus Clay is also in the WWE 2K14 too.
WWE 2K14 bodyslams to stores from October 29th for the PS3 and Xbox 360.
Check out the new videos below:
Triple H

Brodus Clay