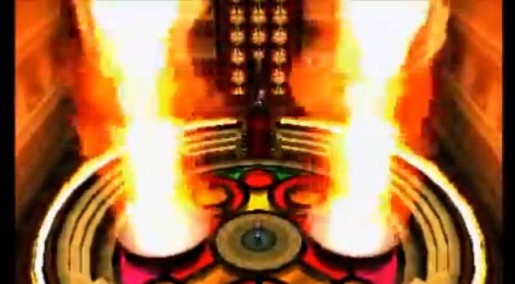 As with every mainline Pokemon title, you will next tackle the Elite Four in Pokemon X and Pokemon Y after making it through Victory Road.
This time around you will be able to choose the order in which you fight the Elite Four. After introductions, you will be in a hallway with four doors you can enter, two on each side. For the purposes of this specific guide, we will be going into the front left door to faceoff against Malva of the Elite Four.
Below is Malva and her Fire type Pokemon:
Elite Four: Malva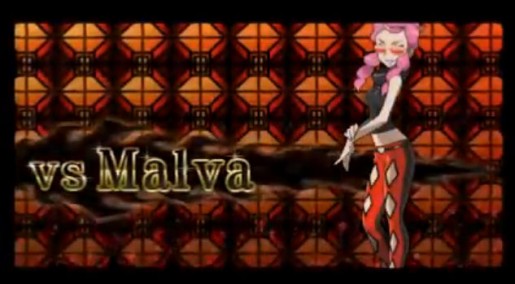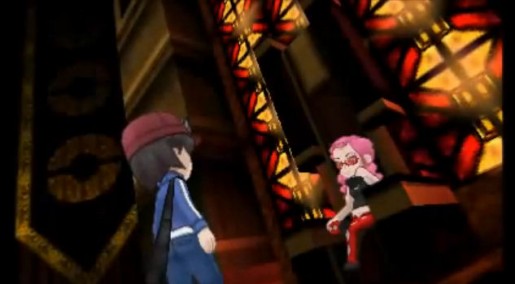 Pyroar – Lvl 63 (Fire/Normal)
*This is going to feel like a rerun on all of these, so I'm just going to keep it very simple on the rest. Bring a Water type and make sure they know Surf. My Greninja used Surf against all four and one-hit every single one without taking a bit of damage. Fighting, Ground, and Rock are other types you can use in this matchup.
Moves:
– Flamethrower
– Noble Roar
– Wild Charge
– Hyper Voice
Talonflame – Lvl 65 (Fire/Flying)
*While I just used a Water type with Surf, the technically best matchup here is a Rock type as it will do quadruple damage. Use either of those two or Electric. Whatever you do, do not use Ground as it won't be able to hit at all.
Moves:
– Brave Bird
– Flare Blitz
Torkoal – Lvl 63 (Fire)
*Use a Water type with Surf as I said or use a Ground or Rock type. Try to stick to one of these three types.
Moves:
– Curse
– Earthquake
– Stone Edge
Chandelure – Lvl 63 (Ghost/Fire)
*Use a Water Type with Surf as your first option. Otherwise you will be served well by using a Ground, Rock, Ghost, or Dark. You absolutely cannot use Normal or Fighting types.
Moves:
– Confuse Ray
– Flamethrower
– Confide
– Shadow Ball
Reward: 13,000 (Money)
For more Pokemon XY Guides, check out our Pokemon X & Y Game Guide page.