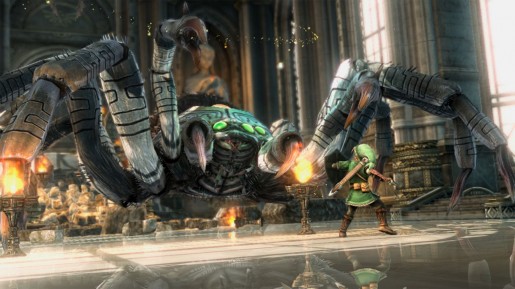 While The Legend of Zelda: The Wind Waker HD just released for the Nintendo Wii U, Nintendo's Eiji Aonuma is already talking about the next Legend of Zelda game for Wii U that is being worked on right now in an interview with 4Gamer.
The key for Aonuma is that this new game does not have to be a traditional Legend of Zelda game. At some point, reports surfaced in interviews that Aonuma said "If I'm getting tired of it, then I'm sure other people are getting tired of it," which many took to mean that he was getting tired of the Zelda series as a whole. He made sure to address that in this interview.
So, by no means, am I tired of it. Rather, the more we change it, the more I get fired up. Having someone think 'Huh? Is this Zelda?!' at first, then 'Oh, it is Zelda,' is what we're going for. Something that wouldn't make it matter whether Link or Princess Zelda appear in it or not. Something where it wouldn't even matter if Zelda is actually a princess, or not.
More specifically on changes, Aonuma discussed how well the GamePad was able to be utilized in Wind Waker with the overworld map when sailing the ocean, but was still held back due to it only being a remake. The plan is to build from that with the GamePad being used from the ground up.
At E3 2013, the game was not ready to be shown yet, but hopefully we will get some screenshots or even a trailer soon on the next Legend of Zelda game for the Wii U.