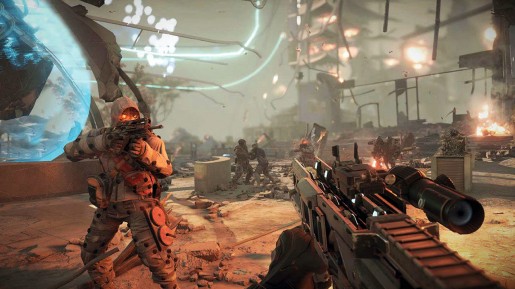 Gamestop is already selling copies of Killzone: Shadow Fall even though the PS4 isn't out yet.
This has been an ongoing trend for other PS4 products too. Apart from Killzone: Shadow Fall, retailers have also been selling Knack, DUALSHOCK 4 controllers and the PlayStation Eye camera.
If you are a hardcore PS4 fan, you can buy Killzone: Shadow Fall now and wait to play it when the console comes out on November 15th. You can check back with us in two weeks or so for our extensive PS4 coverage. Stay tuned!