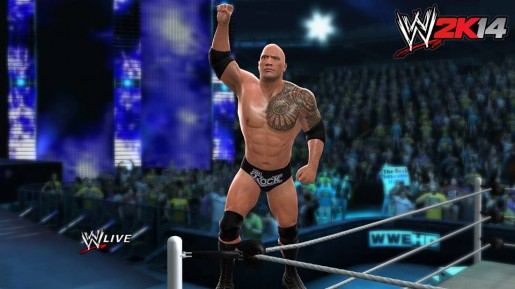 2K Games has announced a sweet competition where you can play WWE 2K14 and win tickets to WrestleMania XXX.
All you have to do is submit the "most creative and stylish" screenshot from WWE 2K14 and you are in to win. The competition closes on January 9th, 2014. The winner will receive hotel, airfare, and two tickets to WrestleMania XXX. The competition is open to fans in U.S. AND D.C. (EXCLUDING AZ, CT, MD, & ND), Australia, Belgium, France, Germany, Luxembourg, Spain, the Netherlands, New Zealand, the United Kingdom, Singapore, Taiwan and Hong Kong.
Here's how to enter the cool WWE 2K14 competition:
-Play WWE 2K14 on the PlayStation 3 computer entertainment system or the Microsoft Xbox 360 video game platform;

-Position the Game Superstars in the most stylish wrestling moves

-Take a screen shot of the Game Superstars positioned in the most stylish wrestling moves with the in-game camera and save the Screen

-Shot for future upload;
Take a photo of your Screen Shot on the television screen with a digital camera;
Send the Photo via email with the subject line "Wrestlemania 30" and include in the body of the email your name, email address, and Xbox Live Gamertag or PSN ID, to Sponsor at WM30Moment@2KSports.com
T
.