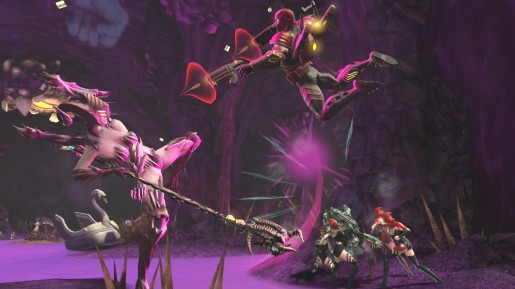 Jens Andersen, Senior Creative Director of DC Universe Online, confirmed to Gamezone that PS4 players who will be playing DC Universe Online can play remotely through their PlayStation Vita when it launches in two weeks.
"We do," he said, confirming the game's ability to be played remotely through the PlayStation Vita handheld. "That's one of the most exciting things about DCUO coming to PS4. We will be supporting Vita remote play."
DC Universe Online is one of the PS4 games that will be launching with the PS4. Those who have the PS3 version will be able to play their progress on the PS4 without the need of buying the game, since it's free-to-play. Please note that if you will be playing the PS4 version this November 15th, a new update for the game that improves the textures and overall visuals for DC Universe Online will be available for download.