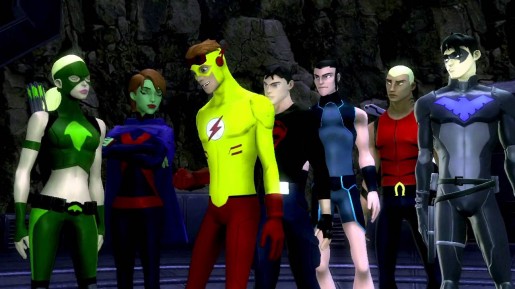 Fans of the Young Justice cartoon have gone through an emotional roller coaster over the last year or so. The very well regarded DC Comics cartoon was pulled from the air about a year ago a few hours before airing a new episode and pushed back to earlier this year, where the show ended on a cliffhanger, but was ultimately ended. It seemed that it may be revived due to fan support and a Kickstarter-like campaign. However, in the end Warner Bros. decided to pass and it was officially cancelled.
Our last hope was the Young Justice: Legacy game from Little Orbit that bridges the gap between Season 1 and Season 2, that has gone through multiple delays since it's initial release date of February 2013. The game looks like it will finally be coming out next month, but sadly it has lost two versions, the Wii U and Wii.
There were a number of reasons ranging from quality issues to lack of retailer support, but know that we didn't make this decision lightly. We are a fairly new company, and unfortunately both of these platforms presented challenges we couldn't overcome.
In the comments section of their Facebook, they said more specifically that a reason was "Many of the major video game chains are only supporting a small amount of Wii-U titles this Christmas."
Young Justice: Legacy will still be coming out for Xbox 360, PlayStation 3, PC, and 3DS on November 19.