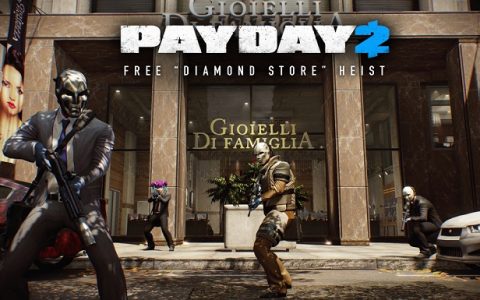 Overkill has just released their 11th update on PC for their hit title, PayDay 2.
PayDay 2 is a fast paced, first person shooter where a team of four must find their own way to complete high stake heists to maximize their loot. Players complete missions which payout cash and experience which allow them to buy new weapons, customize their masks and spend skill points on improving their character.
The massive update which weighs in at 801.9 mb includes:
A completely new heist for diamonds
Reworked Big Oil and Nightclub heists
Tweaked Overkill difficulty which is now extremely cruel
New stylish masks, materials and colours
Huge number of bug fixes and tweaks that further improves gameplay
The full update list can be found here.