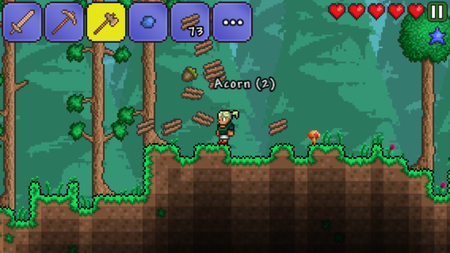 505 Games, a major global publisher, has announced the release of Terraria on Android devices.
Terraria is an indie sandbox adventure game that focuses on creation and exploration, set in vast and vibrant worlds. Players can now battle and build on Android devices and set out to discover more than a dozen environments and face treacherous perils which includes over 75 evil foes, magical creatures and epic bosses. There is even a Google Play exclusive in the form of a lovable Android robot, which the player can find. Terraria's controls have been completely redesigned and every aspect of the game has been tweaked and balanced to give players the perfect Terraria experience on the go. The game has full support for Android tablets and phones to maximize players' experience on their device of choice.
Terraria is available as a try and buy title, with the option to download the game for free and later pay $4.99 to unlock the full game.