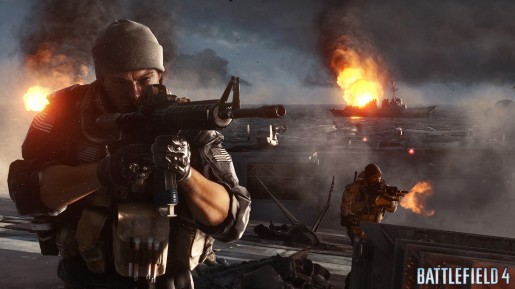 Battlefield 4 is considered by many to be the most anticipated shooter of the upcoming fall season. Of course there is the latest Call of Duty entry, but with the Battlefield series not being an annual release, the game's release has long been awaited. It was announced yesterday through EA's website that the Open Beta for the game will coming on October 1.
EA says that through the beta and the game's early release on current gen consoles, gamers will be prepared to "learn maps, unlock items, and build stats in Battlefield 4" and "seamlessly carry over a lot of cool content from the current gen game to a new Xbox One or PS4 version to get a jump on the competition." With the transition over between console generations, it is important for gamers that there is a reason for them to pick up the current generation game or play the beta early, and EA is trying to do that.
There are multiple ways to access the Battlefield 4 Open Beta including: preordering Battlefield 4 Digital Deluxe, signing up for Battlefield 4 Premium, or have bought Medal of Honor: Warfighter's deluxe or limited edition. Battlefield 4 will be available for current generation consoles on October 29 with a release following on November 12 for Playstation 4 and November 19 for Xbox One.