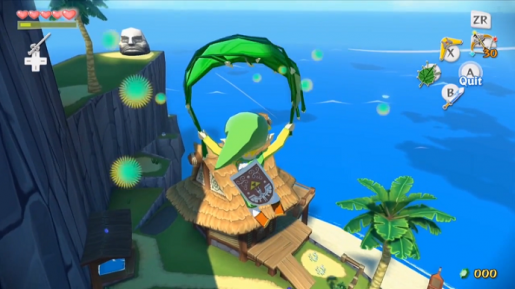 According to a source from the retailer Target, it is looking like we will be getting a new bundle option for the Wii U soon enough. The source leaked some information from the store's inventory tracking system that showed a 32 GB Deluxe Wii U set that comes packaged with The Legend of Zelda: The Wind Waker HD. The price listed for the bundle is however still $349.99.
Many are still waiting for a price drop on the system, but Nintendo seems to be adamant about keeping the price the same, at least for now. The HD remake of the classic The Legend of Zelda: The Wind Waker is expected to be replacing what was Nintendo Land in the initial Deluxe bundles or Zombi U in the Zombi U bundles. In fact, the inventory tracking system has it listed right with the other three Wii U SKUs on the market at this time.
When Nintendo was asked for comment on the bundle they replied "Nintendo does not comment on rumors and speculation." With the release of The Legend of Zelda: The Wind Waker HD scheduled for October, expect an official announcement in the near future, possibly in a Nintendo Direct as the company seems to release most announcements that way now.