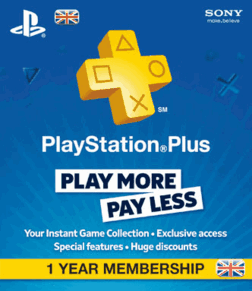 If you're one of the few PlayStation 3 users that hasn't gotten on board with the PlayStation Plus program, Sony is offering up a special offer exclusively for new or renewing customers.
Players that purchase a year of PlayStation Plus for £36.99 in the coming weeks will automatically get an extra 90 day extension of services free of charge. Currently this promotion is only limited to European countries, but do remember that Sony did a similar promotion earlier this year in North America, so it could see its way overseas once again.
As a free bonus, Assassin's Creed 3 will be added to the PlayStation Plus Instant Game Collection lineup, giving just one more incentive to pick up Plus before the PS4 launch later this year.