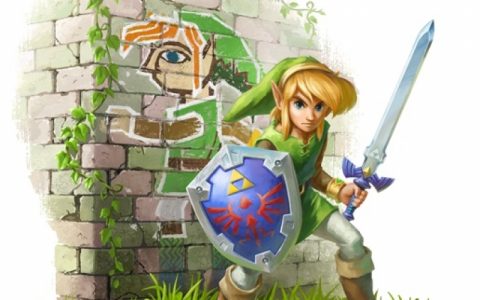 From the time it was first shown, most thought that The Legend of Zelda: A Link Between Worlds would be set in the same general era as A Link to the Past with the same Link. However, that thought was dispelled during the Nintendo Direct today. It was announced that this game is set further in the future and as a result, you will be playing as a completely new incarnation of Link that has never been used in the series.
During the Direct, Satoru Iwata mentioned that the shadow version of the Triforce on the official logo for the game "would suggest the existence of another Triforce in another world." He said while the regular overworld would be the same as in A Link to the Past, the "other world," that he never stated by name would be something completely different and new.
The Legend of Zelda: A Link Between Worlds was not given an official release date, but was said to be released this November. The game will be available exclusively on the Nintendo 3DS.