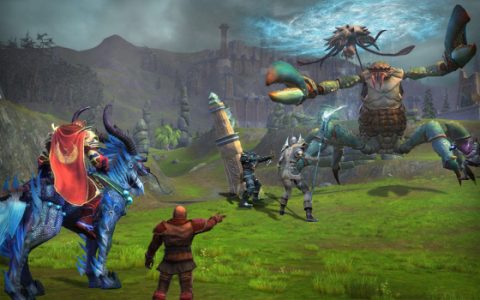 Ascended seeking for great loots will have something to look forward next week as Rift is holding a two week event called Mayhem in Mathosia.
Starting August 21st through September 4th, a massive planar invasion is set to take place in the heart of Scarlet Gorge, Scarwood Reach, and Moonshade Highlands. Get all of your ascended friends and defend Telara. By simply participating, players will get their regular rewards such as the planar currency but they can expect to get bonuses from them, extra loots and a new achievement.
According to Trion, there will be special items dropping out of zone events. These are:
Sapphire Ki Rin Mount
Defiant Crest Cape
Guardian Crest Cape
Twilight Jester Hat
Crimson Gothic Hat
Lesser Experience Vial
Lesser Token Tablet
Riot Torch
Remember, the event starts next week and will end September 2nd!