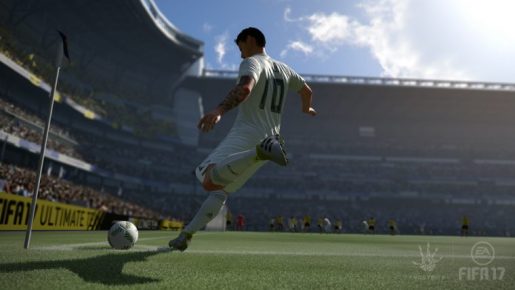 FIFA 17 has now been put inside the Vaults of both EA Access and Origin Access. There has never been a cheaper way to play the popular football/soccer game.
Being put inside the EA Access/Origin Access Vault means you can play FIFA 17 for as long as you want if you are an active subscriber. You are not tied to a 10 hour trial like before.
EA and Origin Access is only available for Xbox One and PC owners respectively. It's a cheap way to try out many EA video games. Thanks to video stores dying out, it's a great service if you just want to "hire" video games out.
You can subscribe to EA Access and Origin Access for only $4.99 per month. For Xbox One owners, you can also have the option to pay $29.99 for the entire year.
Many EA Sports and EA video games are available in the Vault or as 10 hour trials. Sadly, Sony has yet to jump on board as it wants to promote its own PlayStation Now service instead…