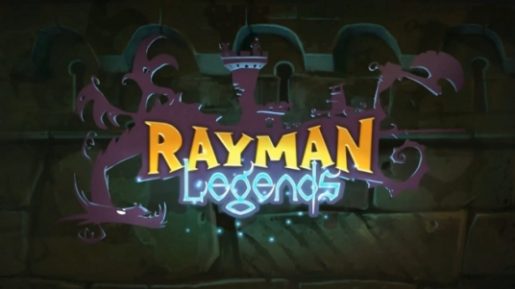 After waking from a 100 year long nap, The Glade of Dreams is once again in trouble. New monsters and levels need saving from the nightmare and it is Rayman and his band of merry friends to the rescue. Developed by Ubisoft Montpellier, it is the sequel to Rayman Origins released back in 2011. Is the journey to save the Teensies worth it or should Rayman Legends have stayed as just a myth?
Let's find out and kick off the HOTs and NOTs.
HOTs
Brilliant Levels
Levels are unlocked as you play and collect (or save) Teensies and then the next portrait is unlocked. I often found that there were plenty of level portraits unlocked for me to choose from, with more being unlocked from almost every level I played. However, later on when you are trying to unlock the section that requires 400, you may need to go back and attempt levels you had previously beaten to save all of the Teensies you missed the first time through. The surprising thing is that the levels never seem to get repetitive. Checkpoints are well placed; resulting in the player never getting the feeling of being hard done by and the natural flow of levels are not disrupted. There are even Rayman Origins levels to enjoy in case the Legend ones aren't enough.
Homed & Varied Gameplay
Gameplay elements are numerous and this variety helps keep the gameplay fresh. From eating cake to tickling guards, Murfy is used to help Rayman through the levels. With fast flowing water, spilling lava, gusts of air, underwater levels and more no two levels feeling the same. They all affect the gameplay and how players must address the level in order to complete it. The momentum that it is possible to get through a level is at a pleasant pace with gamers not feeling rushed or like their time is being wasted.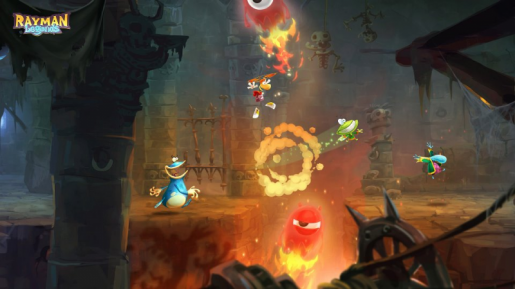 Challenge Mode
If you fancy something a bit different from the standard platform levels, there is a challenge mode to get your teeth into. New challenges are added every day; with each available cup only winnable once with the points going towards both your awesomeness level and your leaderboard rankings. After a while, you can unlock an extra daily and two weekly challenges. By hitting level 2, players unlock the first weekly challenge, achieving the 5th level of awesomeness there is also Daily Extreme Challenge and hitting level 7 gamers can attempt the Weekly Extreme Challenge. This will extend the replayability and prolong the lifetime of the game substantially.
Many Characters
There is a decent range of playable heroes that whilst they don't change gameplay, add some variety to the title. From the rather simple Rayman costume to the likes of Sir Rayelot and other characters from the Rayman universe such as Globox, they are all different and entertaining to see bouncing across the screen. To get these costumes, players must first unlock them. Rescuing the character from Mario castle style level is just one of the unlocking levels which are available twice in each painting section.
Rayman Legends Review

,