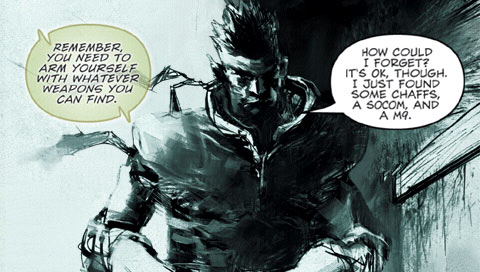 The Australian Classification Board has now published a rating for something known as Metal Gear Solid: Digital Novel Pack for DVD. The Metal Gear Solid digital graphic novels have previously been released on PSP as Metal Gear Solid: Digital Graphic Novel after an initial print release. The PSP release was not an actual game, but just an interactive comic book compilation of the entire run of comics.
There has already been a DVD release before, but only in Japan. It also included a second graphic novel. Most recently, it was finally brought to the US in the Metal Gear Solid Legacy Collection on a Blu-ray disc. Kojima has even recommended them as an alternative to playing the first two games in the series if you just want to start with Metal Gear Solid 3: Snake Eater.
There is no word on anything other than it being rated in Australia for now, but it would be a nice release to have for people who haven't purchased the Metal Gear Solid Legacy Collection, but would like to own this on DVD. If you can't wait for a potential standalone release, you can pick up the collection for PS3 now with it included.