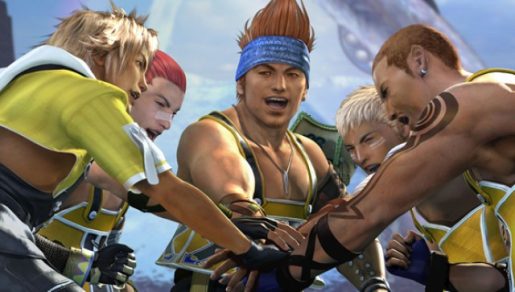 According to Jump Magazine, Final Fantasy X HD, in both the Final Fantasy X|X-2 HD release for Playstation 3 and Final Fantasy X HD release for Playstation Vita, will feature 60 rearranged tracks from the original game. This is similar to that of Kingdom Hearts 1.5 Remix's soundtrack, which also was rearranged.
One of the original game's composers, Masashi Hamauzu, has been involved with these newly done tracks for the HD release. The original game has so many classic tracks that it's hard to imagine they can be made any better. However, that thought was proven wrong with Kingdom Hearts 1.5 Remix, so I have my hopes up for hearing these new tracks. There is no word on if Final Fantasy X-2 will also have rearranged tracks in its release.
This issue of Jump Magazine also mentions how difficult the trophies in the game will be for players to unlock. This likely means we will be seeing a trophy involved with the lightning dodging mini-game, as well as one for completing the bestiary, if I had to guess.
The magazine does not give a release date yet, but does say one will be announced soon. My guess would be that we will find out more at the Tokyo Game Show in September, but hopefully it will be sooner, as Square Enix said before that Final Fantasy X|X-2 HD is planned to be a 2013 release.