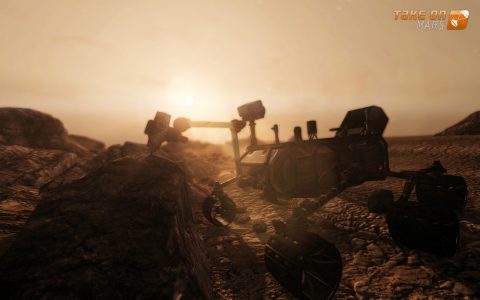 Today sees the Steam Early Access release by Bohemia Interactive of new simulation game Take On Mars.
Take On Mars sees the player operating rovers based on those of the real world, exploring terrain based on actual topographic data for a realistic look at the Martian surface. The game ships with a comprehensive 3D scenario editor with modding support and steam workshop integration to be added later.
If exploring a realistic version of Mars and performing various scientific tasks sounds intriguing to you then expect to pay $12.99, €9.99 or £8.99 depending on your region.