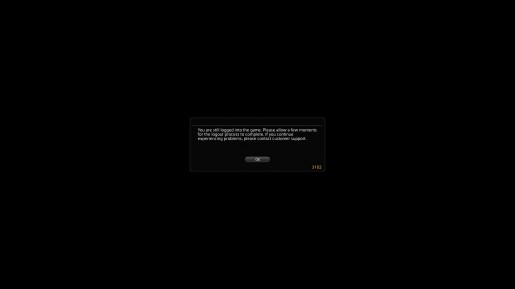 UPDATE
Square Enix released a new statement in regards to the issue:
If you have submitted your World/Character Name on the Error 3102 thread we created, please check to see if you can log in.
To compensate everyone for the downtime and the issues the game received this weekend, Square Enix is extending the beta for six more hours. Instead of the beta ending at 2AM PDT, it has been moved to 8AM PDT.
See you in-game!
Original Story
This weekend is the time every Final Fantasy XIV fan has been waiting for as Square Enix launched the final beta test for A Realm Reborn. Instead of leaving those that tried out the beta impressed due to the promised improvements, the game received mixed reaction and hate as error 3102 plagued the community over the weekend.
Those who have been playing the beta may have encountered a disconnection several times. Sure, we are all expecting this issue to come up since this is the stress test session for the server, but instead of getting everyone back up to speed so that players can all play again, the next time everyone logged on they were met with the infamous error 3102:
"You are still logged into the game. Please allow a few moments for the logout process to complete. If you continue experiencing this problems, please contact the customer support."
As soon as everyone encountered that error message, they thought it would easily be fixed by waiting for several minutes. Unfortunately, more than sixteen hours have passed and the error is still there. From thousands of people crying for Square Enix to fix the problem, none of their developer or community teams are doing anything to fix this issue. With the beta ending in several hours, those who are hoping to get back in and play again are getting fairly antsy and displeased with the support Square Enix has provided thus far.
Yes, the beta session is set for the weekend, but why is Square Enix not doing anything when almost all of the people playing the beta last night have encountered this problem? With no fix in sight and no clear communication as to when a fix is coming, this is a bad sign for Square Enix. After all, they launched a beta for the weekend, broke it and not being able to fix it in time does not sit well with their community.