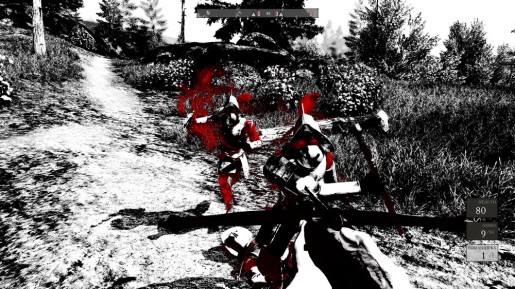 Seattle based indie game developer Blackpowder Games has recently revealed their upcoming atmospheric first person action adventure for PC, Betrayer.
Betrayer, set in the New World in 1604, sees players find a land drained of colour and life instead of a struggling English colony on the Virginia coast. Gamers will collect treasures through-out the title whilst getting their hands on plenty of periodic weapons including muskets, crossbows and throwing axes.
Blackpowder Games is a self funded studio founded by ex-Monolith developers best known for the original F.E.A.R. Craig Hubbard, Blackpowder's Creative Director, spoke about the direct the company wanted to take, "We wanted to get back to crafting games more intuitively. There's a sense of discovery and excitement when you navigate by instinct rather than market research and open yourself up to opportunities that arise during development."
Betrayer will be first available this month on Steam's Early Access feature.