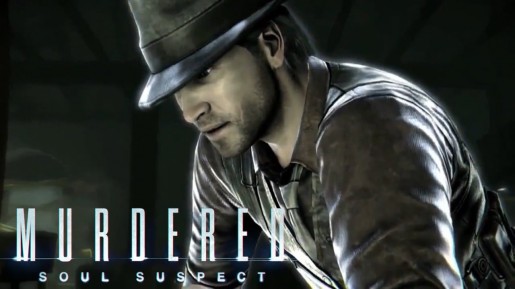 Normally in a "whodunnit", a detective has to find a killer that has murdered other people. In Murdered: Soul Suspect however, you have to find out who your own killer is as you are now a ghost.
Murdered Soul Suspect starts off in a very interesting way and is a concept that I have not seen before. In the beginning, we are introduced to Ronan O'Connor who is a detective. He's on the chase for a person known as the "Bell Killer". After getting into a fight, Ronan falls from a great height and gets shot multiple times. This isn't the end of Ronan though as he's now a ghost.
As a ghost, Ronan's goal is to actually solve his own murder. This Bell Killer never showed his face and Ronan never knew why he was killed in the first place. Not to mention the Bell Killer hasn't stopped killing as many other people are on his hit list as well.
You would think controlling a ghost would be cool in a game, but you are severely limited in Murdered: Soul Suspect. Whereas someone like Casper can fly and go through things, Ronan's ghostly abilities are pretty useless. He can only walk and run like a normal human being and walk through only some objects. Unlike Capser however, only some people can see Ronan's ghost form as most people don't see him at all.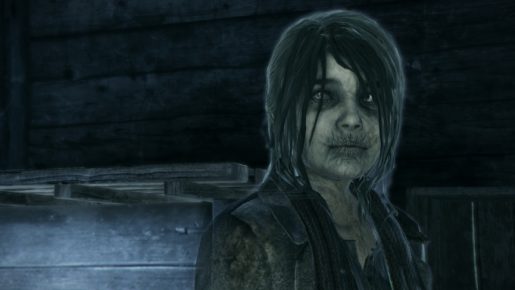 The game is set in a small town called Salem. Salem is dark and depressing and far from being the prettiest thing I've seen in a video game. The whole game is set in one night, so you will never see the sunrise whatsoever. Salem however is somewhat free for you to explore, but it's a small town and there's hardly anything fun for you to do.
In terms of gameplay, I would say the first few minutes of playing it, I thought the game was very boring. There's no map so you are sometimes roaming around not knowing where to go to next. Second of all, finding clues can be tricky too. To investigate Ronan's own murder, he'll have to inspect clues and find necessary evidence. It can get tedious at times constantly finding clues as some of them are small and may be in a different room. Also, it doesn't help that there are locked doors and other barriers blocking your way sometimes that you have to find a longer route to your next destination.
If you're wanting some kind of action in Murdered: Soul Suspect, you shouldn't pick this game up. The only "action" in this game that you can do is exorcise demons. In some levels, demons roam around to drag Ronan to hell. Ronan will have to either avoid them, or exorcise them by approaching them from behind. Other than that, the majority of the game is roaming around the lifeless drab town of Salem while investigating your own murder.
Murdered: Soul Suspect Review

,