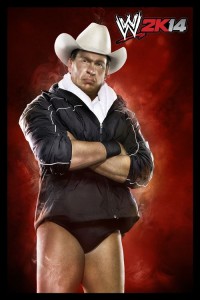 JBL announced he will be in WWE 2K14 after climbing on top of a mountain.
The mountain he managed to climb was Mount Blanc. JBL said he will join the likes of other "legends" in WWE 2K14 such as Shawn Michaels, Stone Cold Steve Austin and The Rock.
Two new screenshots in the game also confirm that the WWE Undisputed Championship belt will feature in the game too. This is the same belt that JBL held in 2004-2005 after he beat Eddie Guerrero.
It's unknown at this stage if he'll appear in the game as a commentator too…
Check out the announcement video and new screenshots of JBL in WWE 2K14 below: