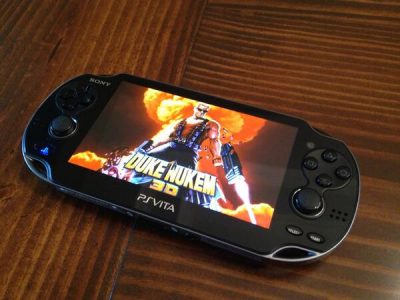 Developer Digital revealed today via Twitter that the classic Duke Nukem 3D will be ported to the PS Vita.
As far as when the game will release on the PS Vita, it's still unclear though they showed a picture of the game running on the handheld. The game is currently called Duke Nukem 3D: Megaton Edition, which might be the same edition that was released on Steam, which includes three additional downloadable content. Unfortunately, no concrete information was released except for the picture they posted.
It looks like Duke Nukem 3D for the PS Vita will be handled by Abstraction Games, the same team that brought us the PS Vita port of Hotline Miami.