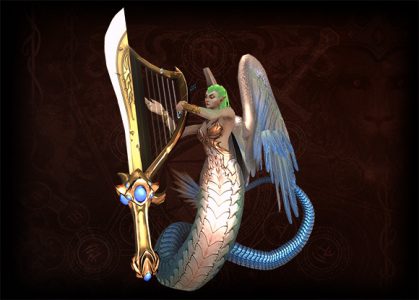 Cryptic Studios released this week two new companions for Neverwinter that adds flair to the growing free-to-play MMO.
The first companion that players can buy from the in-game store is the Ghost companion. According to Cryptic Studios, the Ghost is an ethereal companion who is ready to fight at your side to overthrow the evil that enroaches upon Neverwinter. The Ghost that will get to join you is called Theratra, an unfortunate former hafling , who believes you can help her find the adventure she lacked when living. Those who are in need of a DPS companion, this is the one to get at the Zen Market.
If you have enough DPS companion, you might want to check out the new healer companion. Alongside the release of the Ghost companion, Lilend, the healer companion is also available for purchase on the Zen Market. Lilend is a celestial creature with a fondness of art and music. The snake-like companion wields decent spells that will certainly aid the characters while in battle.
For prices of the two companions, check out the Zen Market in-game.