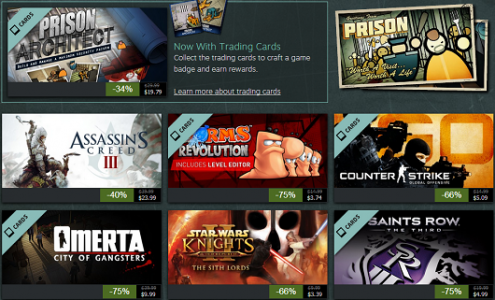 As we head closer to the last day of Steam Summer Getaway Sale, those who have not taken advantage yet of their daily sales should definitely do it this weekend. Just for today, several games are on sale again.
One of the highlights of today's sale are Knights of the Old Republic II for $3.39 and Assassin's Creed 3 for $23.99. If those two games are not your type, maybe these games will make you spend your money today: Omerta City of Gangsters for $9.99, Saints Row: The Third for $4.99, and Natural Selection for $6.24.
In addition to the daily sales, don't forget that there are also flash sales where every eight hours, a new set of games become available on the Steam Store. For more information, check out the Steam Store.