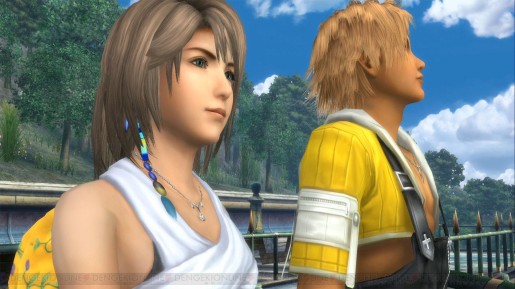 Square Enix has released a new video comparing the visuals of Final Fantasy X PS2 to Final Fantasy X HD on PS3/PS Vita.
The video is question is the classic introduction where all of the characters are resting at Zanarkand. You'll notice that Square Enix has smoothed out the textures as the game looks a lot cleaner than before. Not to mention Final Fantasy X HD looks a lot brighter too.
Final Fantasy X HD will be released later this year for the PS3 and PS Vita. The PS3 version also includes Final Fantasy X-2 HD as well. Both games are based off of the International Versions of the games.
Check out the video below: