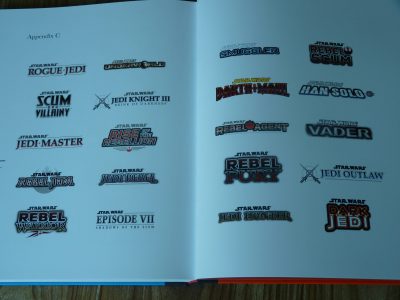 An image has surfaced online that reveals the names and logos of various Star Wars games never made.
Apparently the image was produced back in 2008, although it has only surfaced now. A very interesting game name in the document shows a game called "Star Wars: Episode VII: Shadows of the Sith". This potentially means they were deciding to make a sequel to the movies via video game form before Disney got the license.
Other Star Wars game that could have been made were solo games featuring Darth Vader, Darth Maul and Han Solo.
With EA now in charge of making Star Wars video games, hopefully they can consider making these "games" into a reality.