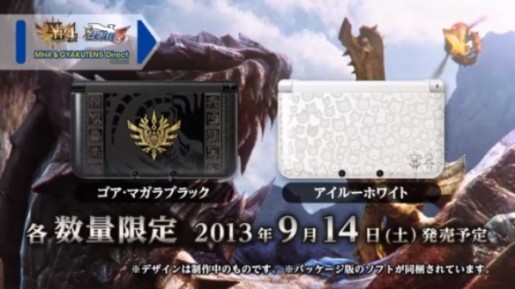 In today's Nintendo Direct in Japan, Nintendo revealed that Monster Hunter 4 will release this September exclusively on the Nintendo 3DS.
If you are a Monster Hunter fan, you can expect Monster Hunter 4 to arrive this September 14th. Along with its launch, Nintendo is also releasing two limited edition Monster Hunter 4 designed 3DS XL,along with the game.
So far, the game is only exclusive in Japan. Seeing the success of Monster Hunter 3 in North America, we can expect it as well but not in the foreseeable future.