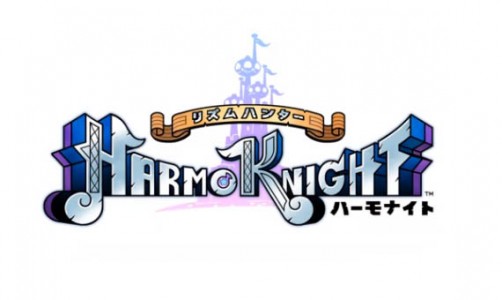 When you think of Game Freak, your mind most likely jumps to Pokemon. If this happens to be true for you, don't feel bad since that's practically all they've actually done. After years of adding to the timeless series, they've finally branched out with a new game called Harmoknight. With a unique take on the rhythm genre and a history of amazing games, will Harmoknight be an instant classic or will it get crushed under the pressure?
Lets look at what's HOT and what's NOT in our review of Harmoknight.
HOT
Varied Gameplay
How many times have you picked up a rhythm game and quickly got tired of doing the same thing? This never happened to me with Taiko no Tatsujin, but has happened to me in every other rhythm game besides Harmoknight. This is completely due to the game utilizing more than one style of play and really offers you a diverse package.
The first and most common type of stage is to get to the end, which require you to attack enemies/instruments or jump over obstacles/collect notes, all while keeping rhythm. These stages can be completed without keeping rhythm, but this can result in you being stuck. The next type are battle stages and are quite similar to QTEs found in other games. The last and least common type is Parappa the Rappa like dancing stages. These stages require you to input a specific action at a specific time, so they require a bit more rhythm than the rest of the game. Besides gameplay types, there are also segments where you play as other characters.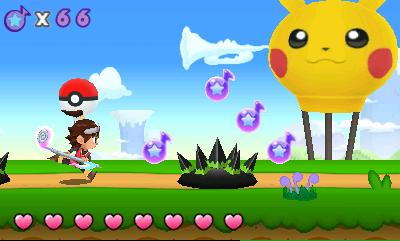 One of the characters is a girl named Lyra, who uses a harp to attack enemies in the background. Her parts boil down to killing the enemies or dodging whatever attacks they throw at you. These can be pretty since they're uncommon, but pretty easy to get the hang of once you've done a few. The other character is a guy named Tyko who uses what I can only assume is a taiko drum and his cymbal playing monkey, Cymbi. Unlike Lyra, Tyko's segments are all about attacking whatever is in front of you, so they shouldn't give you any problems. Finally every stage has an unlockable fast version, which will further test your abilities.
Over 50 Stages
Despite Harmoknight being a small digital download title; there are actually over 50 stages to complete. As mentioned above, these stages come in various shapes and sizes, so you get a lot of bang for your money. In addition to having a lot of original content, Harmoknight also features a few iconic songs from Pokemon. These stages also contain various Pokemon things in the background, which is sure to make any fan happy.
Colorful Backgrounds
As you progress through the various stages of Harmoknight, you're sure to notice the fairly well done backgrounds. Every world has its own theme and several stages have some pretty interesting things going on in the background. While they're not enough to take your focus away from the game, they're a nice little extra when you have a second to look around. Also the QTE stages have some pretty neat cutscenes to enjoy too.
HarmoKnight Review

,