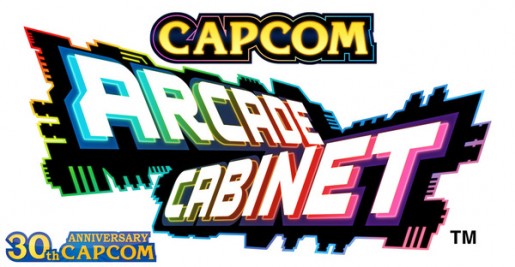 If you lived through the '80s, you would have been accustomed to the simplicity of video games back in those days. Video games back then were in 2D and featured small character models and very few sound effects to boot. That's not to say video games weren't fun back then because they were. Although the games back then were short, game developers found a loophole on this by either adding a high score system or making the game really difficult. If you loved this era in gaming, you'll love what the Capcom Arcade Cabinet has to offer.
With all these old games in one collection, are they still fun to play in this day and age? The answer to this question and more will be revealed as we take a look at the HOTS and NOTs in our review of the Capcom Arcade Cabinet.
Hot
Simplistic and Accessible Controls
Games in the '80s were simple because the controls are easy to remember. You control your character using the d-pad plus there you usually just use two other buttons for your character to attack. You don't have all the shoulder buttons or dual analog sticks to cater for like you do with games that are released today.
One of the games that are included on this collection is the classic vertical scrolling shooter 1943. This is where you control a spitfire (WWII plane) firing on all other enemy vehicles during World War II. All you really have to do in this game is use the directional buttons to move away from enemy projectiles while pressing the A (X) button shoot. You can gain more power-ups along the way to increase your firepower.
My personal favorite is one simply called "Avengers". The game has nothing to do with Marvel comics as you are just a pair of kung-fu guys beating up a bunch of people. Unlike other beat-em-ups, this game plays like 1943 where you are travelling vertically in lieu of horizontally. It's a fun game where no brains are required. I just pressed and held the right trigger all the time to spam the character's kicking attack. Each level ends in an entertaining boss fight.
The last game of the first pack of this collection is a Castlevania-like title called Black Tiger. You are some kind of brutish warrior travelling through various levels killing lots of monsters and other unworldly creatures. Each level ends with a boss and the level design is quite impressive.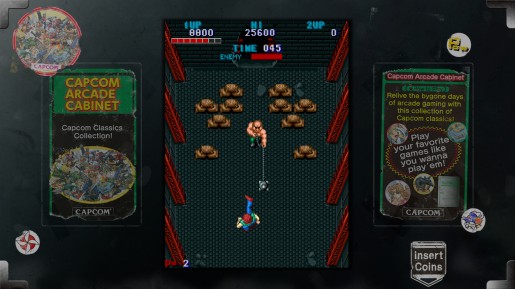 Graphics and Sounds Retained
Fans of all these old games will be happy to know that the graphics, gameplay and sounds have not been touched in any way. The games have thankfully not been given the "Star Wars" treatment where everything you remember as a kid has been drastically changed. For example, Ghouls and Ghosts(which is only available as a demo for now) is still as hard as ever and features the iconic music that it is famous for. None of the games have been given the "HD" treatment so you are playing the games as they were originally intended to be played. Even some of the typos have been retained. The word above is still spelled as "abov" at the beginning cutscene of Black Tiger…
Lots of Unlockable Content
The best part of this arcade collection is the amount of unlockable content you can obtain. Not only is there a ton of achievements and trophies to unlock, but there is loads of artwork to collect for each game. Some of the illustrations that Capcom have made for these games look phenomenal. Not to mention there is also a "history" section included in this collection too so you can read up on your video game trivia too.
Capcom Arcade Cabinet Review

,