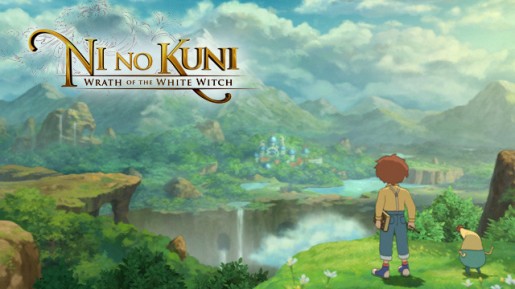 Ni no Kuni: Wrath of the White Witch has been on my radar ever since Level-5 introduced it in Japan. As a Japanese RPG fan, I've always hoped that before this current console generation ends, there will be a game that I will remember and luckily, Ni no Kuni: Wrath of the White Witch was on my list. Finally released in North America on the PlayStation 3, the much anticipated JRPG is here to grace all of the fans who have been patiently waiting for the game. Promised to offer a unique art style, innovative gameplay and a heart-warming storyline, does Ni no Kuni: Wrath of the White Witch deliver on all these counts?
Let's take a look on what's HOT and what's NOT in our review of Ni no Kuni: Wrath of the White Witch.
HOT
Beautiful Art Design and Presentation
Whenever there's a Japanese RPG released, many become amazed when a game shows anime cutscenes. A lot hoped that one day, those beautiful anime cutscenes they see will be used with in-game visuals instead of being in the the cutscenes. Co-developed by Level-5 and the Ghilbi anime studio that brought popular animes such as Spirited Away and Princess Mononoke, JRPG fans will be pleased to hear that both in-game and cinematic events will have its fair-share of anime-like visuals in the game. From the environments to the characters and the bosses, every art that you see throughout the game will make you feel that you are watching an anime. The design is simply exemplary that even anime fan will be captivated in such amazing design Ghilbi Studios did for Ni No Kuni. Equipped with a well-done British-English voice cast, the presentation and production value that the game will offer to JRPG fans is simply over the top.
Heartwarming Story
Those who are expecting a mature storyline in Ni no Kuni should skip the game as it will not have any of that. Instead of the normal fare, the story takes a light-hearted and heartwarming approach, which will appeal to anyone looking for a simple story. Ni no Kuni starts off with Oliver, a young boy who sets off in a journey in the alternate reality of his world to save his mother from the evil White Witch. He will meet with fairies and combat enemies using Familiars, which is similar to the monsters in Pokemon. As with the story, it will start off slow but as you go along, the story will pick up and eventually reach the climax near the end. Expect plot twists to pop up here and there which is very common in RPGs and animes alike.
One of the things that players should look at as they go through the game are the characters. Every character that you meet in the game are very interesting as they all have a back story, with an interesting script to tell. Some of them will give you some funny moments while others will make you feel emotional. As mentioned before, the game truly resembles that you are watching an anime as well as playing it. The story is of a high standard and those who have been watching animes and playing RPG games will feel right at home in the game's story.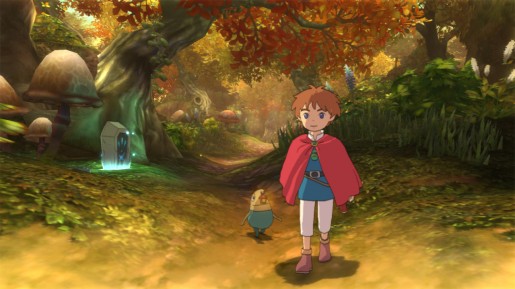 Gotta Catch 'Em All
One of the core elements in Ni no Kuni is going out to the world and collect as many Familiars as possible and use them in battle. Similar to Pokemon, Ni no Kuni has a plethora of different creatures that roam the land where you catch and put it in your collection to use in battle or to simply have a collection of over 200 creatures. When a Familiar reaches a certain level, they will learn a skill and if yo're lucky, they will evolve into a far more powerful creature. While it may sounds very similar to Pokemon, the way Level-5 conveyed the Familiars to the players are quite different; Initiating a battle will require you guiding Oliver to the on-screen enemies on the screen. Once they are in battle, Oliver and the people that will join his party can only summon one Familiar at a time, however there will be other two in the reserves where you can switch them out. The amount of time they can stay in battle relies on the stamina they have for each one.
Winning battles is easy and it's not like the ones you see in other Pokemon games, despite its similarities. As soon as you engage in battle, you can move around the battlefield to have Oliver or the Familiar dodge, Everything is in real time. For every attack that you choose, a timer on how long you can attack will be shown. As soon as the timer runs out, you will have to choose another command. When it comes to choosing commands, enemies will attack you so its best to run away from them as far as possible and then pick your attack.
Ni no Kuni: Wrath of the White Witch Review

,