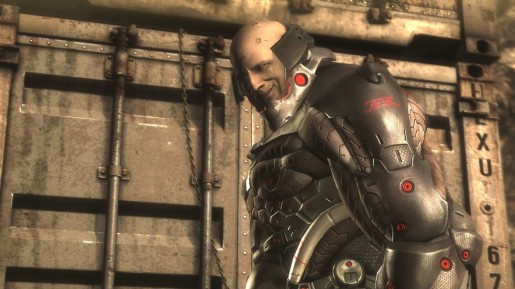 Completely unlike the horror that is Monsoon, Sundowner is among the easiest bosses in the game. That is, if you know how to fight him. Contrary to the Monsoon fight, this one is above tactics of the ability to parry, which is more of a disadvantage here.
General Tips
When you see a blue outline around your screen, it's a prompt to go blade mode.
Do not rush the quick blade events! Typically you'll have more than enough time to do them, plus rushing them can result in you wasting time / taking damage.
Don't get greedy. Several bosses will take FAR less damage if you don't attack them at the right time, so you're really just putting yourself in harms way.
General Boss Tips
You can blow up the helicopter at any point during the fight, but another will spawn shortly after.
If you do the blade time event to Sundowner's shield, then he will change fighting styles. You DO NOT need to break his shield to kill him.
The sai can be used to not only stun Sundowner, but also cause his shield to safely explode.
Phase 1
This fight almost always starts with Sundowner rushing you, so get ready to jump. Typically this will leave Sundowner open to attacks, but don't attack him too much. Every now and then he will throw a random attack or instantly put up his shield. Speaking of his shield, you really should equip the sai for this fight. This is because it can be used to either stun him or safely explode his shield. You can also go into blade mode and slice the boxes, which will allow you to remove parts of his shield. I strongly advise cutting it all off, since that will change the fight.
Phase 1.5
As mentioned above, it's possible to remove all of Sundowner's shielding. This will cause him to become a lot more hostile and start to use a number of new attacks. While this fight isn't as cheap with his shield, you will need to start parrying attacks to make it out alive. Remember you can stun him with your sai and try to make the most of your attacks.
Phase 2
There will be a brief flying segment after his fight, which is pretty easy. Keep in mind you can fire rockets, so you don't have to move if you don't want to.
Video