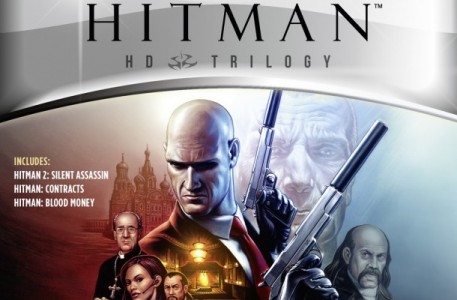 When Hitman Absolution was released late last year, many fans and new generation of gamers were pleased to find out how good the game was, though the new generation of gamers never got to play the games prior to Absolution. If you are one of them and are looking to play the the original games from the past generation, now you can with the release of Hitman Trilogy HD. Similar to all HD re-released games that other publishers are releasing, Hitman Trilogy HD will feature improved visuals and the inclusion of trophies/achievements.
How does the HD port of three Hitman games stack up against the many HD revisions this generation received? Are there improvements on the visuals? Let's take a look on what's HOT and what's NOT in our review of Hitman Trilogy HD.
HOT
Three Games in One Package
One of the best things about this generation's HD treatment of classic games are when they bundled all great titles of the series into one disc. In the case of the Hitman Trilogy HD, you will be getting three games: Hitman 2: Silent Assassin that was released back in 2002, Hitman: Contracts in 2004, and Hitman: Blood Money that came out in 2006. For the low price of $49.99, you are looking to play all three games packed in one single package.
When Silent Assassin was released, it was a time when great stealth titles were released like Metal Gear Solid 2 and Splinter Cell. Similar to other stealth games, Agent 47's mission is to go through different levels where he uses stealth and other sneaky techniques to kill his target. The game will put your skills into test as you evade enemy patrol routes, hide from shadows and know exactly when to pull that trigger. The story was not as strong as the one seen in Absolution, but every mission has its fair share in contributing a somewhat tolerable story.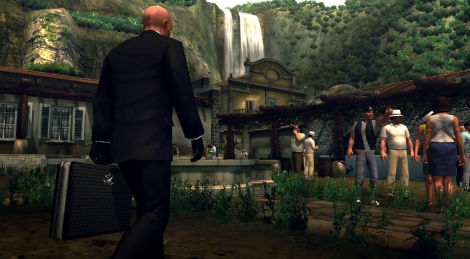 In Contracts, it does have a similar approach like Silent Assassin but this time, a slight touch of action was introduced. The same elements of gameplay is still within the game where Agent 47 will be going through various levels and eliminating his target. This time, the controls are much tighter and a lot better in Silent Assassin. If you are disappointed to the game's prior controls, Contracts will slightly improve your experience. If you happen to play the first Hitman game, you will see some missions within the game that have been remade.
As with the last content included, Blood Money might have been the best game you will play in this whole package, since it was actually released not too long ago on the Xbox 360 and PC. The mechanics stay the same but you will see a big improvement in the game's execution of stealth kills that Agent 47 can do. If I were to compare the improvements of Blood Money and Absolution, you will see that the series has improved by a long shot, hence why Absolution did pretty well in our book and with the rest of the critics.
Slightly Cleaner Visuals
The main selling point of these all HD packages are cleaner visuals and the Hitman Trilogy games did it just right. In all three games, you will see that the rough edges of the games have somehow been cleaned up. Facial features became sharp and the environments became much clearer. In Blood Money, there isn't much of an improvement since it's actually released this generation and couldn't have possibly improved any further. Voice work and other original content remains intact in this HD rendition. Also, if you are after trophies and achievements, you will be pleased to hear that there are tons to collect this time around.
Hitman Trilogy HD Review

,