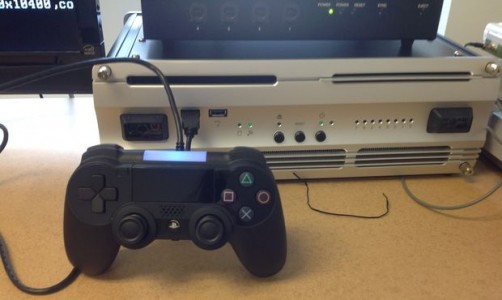 Update: IGN has posted another image of the prototype PS4 controller. The thing at the top is a Move sensor. You may be able to play PlayStation Move type games with the PS4 console without buying an additional controller.
A photo has leaked online of what appears to be a prototype model of the PS4 controller.
The photo first appeared on Destructoid and has been the main topic on the internet for several hours now.
The controller itself has somewhat retained the classic DUALSHOCK type design, albeit with a few major changes.
The major change is the touchscreen that appears on the middle of the controller. Not to mention it appears there's a panel at the top of the controller too.
The analog sticks are now concave instead of the convex design Sony has been using since the PSOne days.
Hopefully we'll know for sure that the real PS4 controller looks like when Sony will apparently reveal the PS4 itself on February 20th.
Check out the controller from the gallery below: