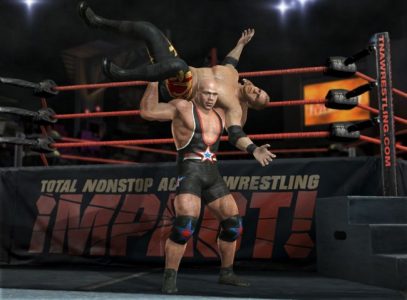 Most wrestling fans will know that 2K Games will now publish WWE 2K14. TNA Wrestling is wanting to make its own game and Activision might be interested.
According to PWInsider, TNA executives were in California earlier this week in an attempt to find a new game publisher to produce future TNA video games.
Dixie Carter and Jason Harvey met with Activision on the matter as they were interested in the license. It's unknown how the meeting went, but if all goes well, TNA fans may receive a new video game published from Activision in the near future.
The first ever TNA game was released on in 2008 and was published by the now defunct Midway. Namco Bandai then released a TNA game of its own which was only available on mobile phones and tablets.
Source: PWMania